If You Move Free, You Live Free
Our vision is to empower the community to freedom of lifestyle choice and enhance lifestyles through movement, education and choice. We believe if you move free, you live free.
We make a difference through lifestyle education and support programs that are easy to follow, understand and implement. Creating a fitter, healthier and more productive community. We believe in empowering people to live out their health dreams. We do this via one on one and group based sessions including health support, exercise, motivation & nutrition advice by professionals.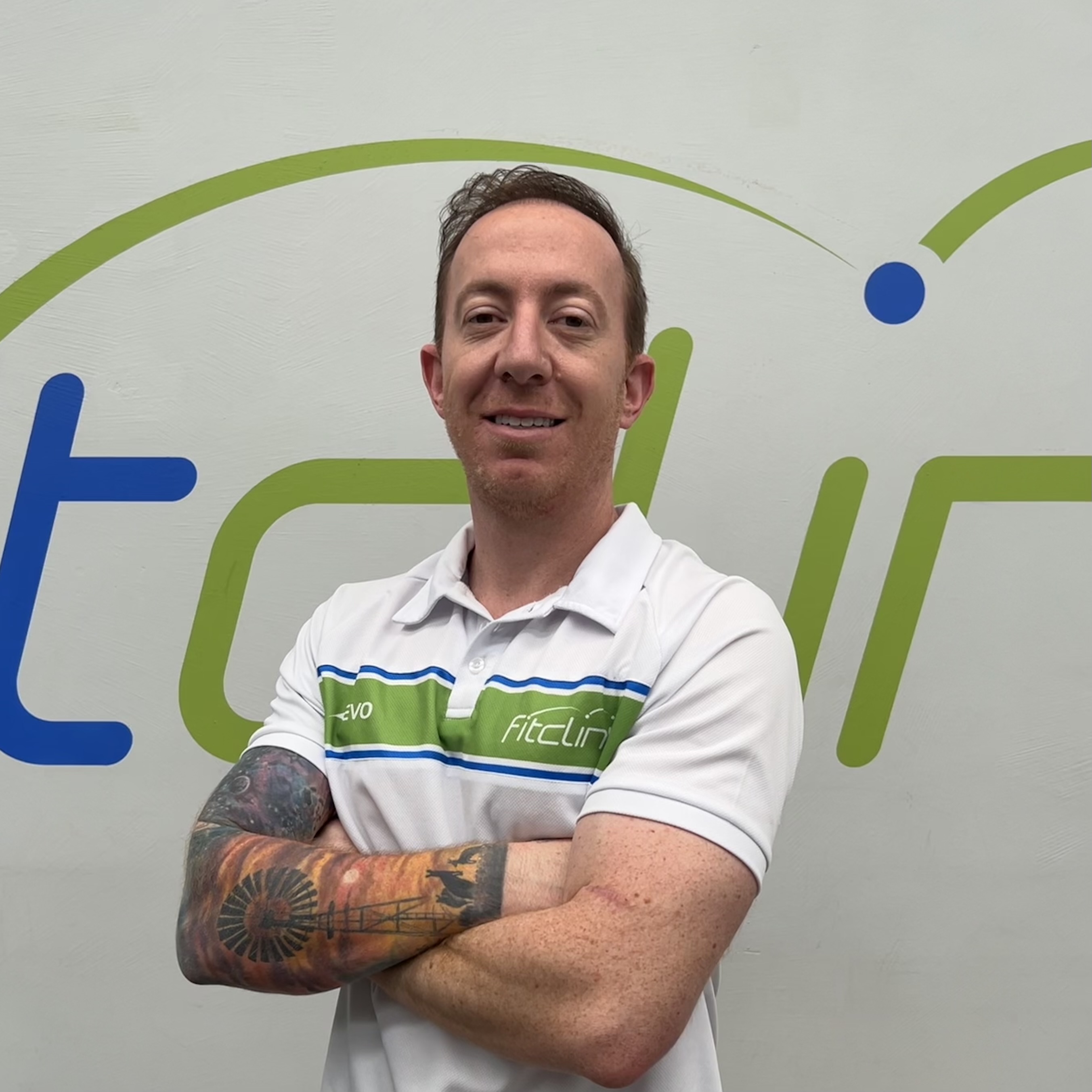 Managing Director
The Principal Exercise Physiologist and Fit Clinic owner has been practicing for over a decade and a half, and it was during this journey, South-West Sydney born and raised, Aaron felt a burning desire to open his facility in South-West Sydney. As a fellow "Westie" opening in the location in which he is most passionate about, and one of the biggest areas of need. Described as "forever the learner", learning strength & conditioning from elite coaches while having a strong history in all things rehabilitation (injury, illness, preventative and pregnancy/post natal), allowing him to train others using this full spectrum of knowledge
He found people would go to a large commercial gym with open access but no help, and then ultimately not go, even though they could go 24 hours a day, which meant no results. There was often a second scenario where people wanted a little bit more help and had a bit of a health history or wanted exercise education, needed to be active but didn't know where to go or who to see. So he has built Fit Clinic (and still building) to change that. Being able to blend the needs of seeing medically-trained exercise professionals with the service and guidance of general training that is missing in most facilities. Individuals and teams come and train with Aaron at Fit Clinic because he will know your name, know the program you need, write the program, address the person on their individual needs, be able to take everyone from pain to performance regardless of where you start on that spectrum. He along with each trainer can coach individuals with both the exercise physiologist or personal trainer "hat" on. He terms Fit Clinic "the gym that's not a gym."
He is a self described wannabe motorcycle racer, coffee connoisseur (short black or piccolo, no sugar obviously) and dad joke teller. He used to tell bad dad jokes even before he was a father, such is his commitment.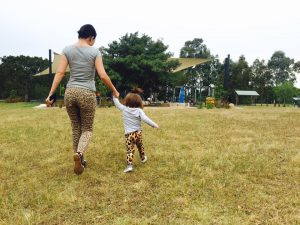 Practice Administration
Jenny King is our Practice Manager and Administrator. You may get to speak to Jenny on the phone, receive her emails or see her at reception or see her pop in with Ella, Aria and Hunter in tow. (We are a family facility). With a mixture of a Bachelor in Nutrition and an administrative background, she is the "glue" in the background that makes sure the clinic humming along.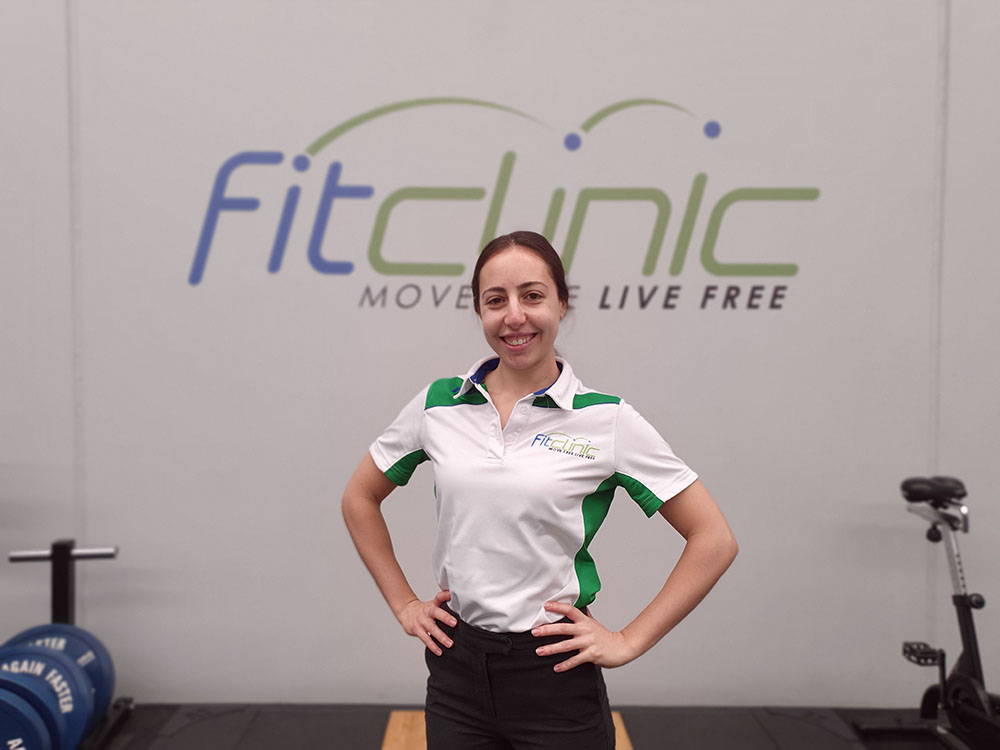 Exercise Physiologist
Jessica is an Accredited Exercise Physiologist specialising in women's health exercise rehabilitation, return to function and athlete development. Jessica completed her undergraduate degree at Western Sydney University in 2014 with a Masters degree in Clinical Exercise Physiology at the Australian Catholic University to follow completed in 2016.
Jessica has over 6 years experience in the fitness and health industry and was awarded the Youth Award in 2018 for the Liverpool local business district. Jessica specialises in safe exercise through pregnancy, returning to exercise post-partum and improving incontinence through all stages of life. Jessica's passion for inspiring individuals to love to live an active lifestyle by promoting self-empowerment is the essence to her success as a practitioner and personal achievements.
Jessica is a devoted Liverpool FC supporter (yes she is up at 2am to watch matches), her love and understanding of various sports assists her athletes to develop the skills needed to excel in their chosen sport. Expect to see Jessica in the gym, lifting weights, smiling from ear to ear and inspiring others to do the same.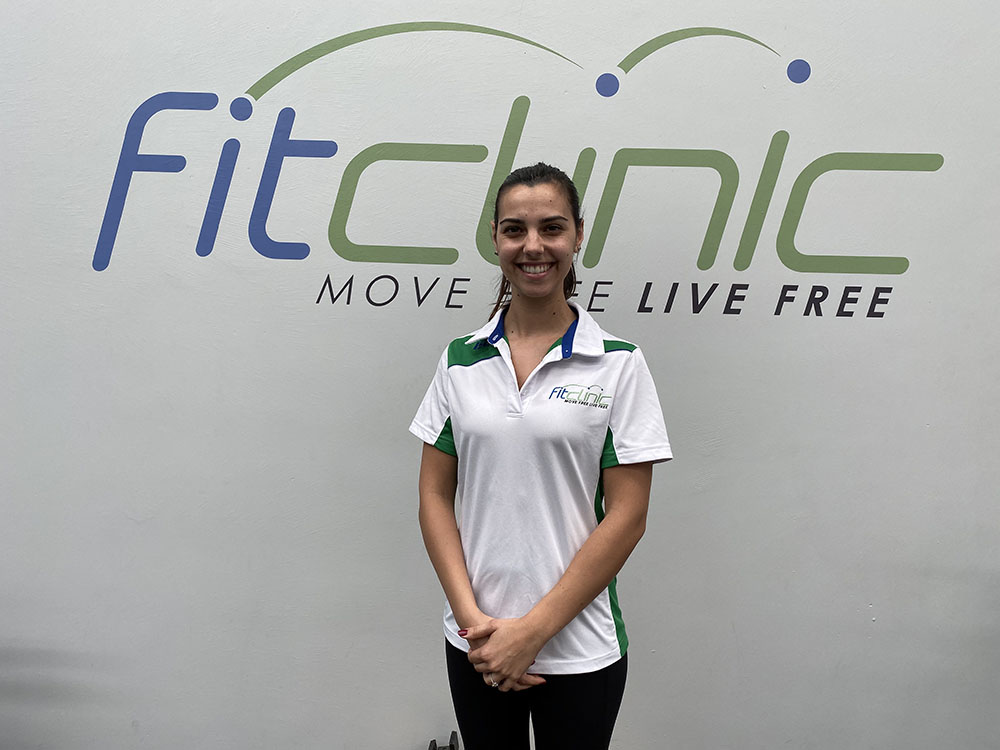 Exercise Physiologist
Deana is an Accredited Exercise Physiologist who originally completed her undergraduate degree at Western Sydney University. After finding her passion for helping other people she went on to complete a Master's degree in Clinical Exercise Physiology at The Australian Catholic University and has worked in private practice ever since.
She has experience in Medicare, NDIS, DVA, Worker's Compensation and CTP. Deana firmly believes that EXERCISE IS MEDICINE and is all about getting this message across. Her specialties include Chronic Lower Back Pain, Cancercise (Cancer + Exercise) and Athlete Development. Deana's love for movement initiated when she was a child, she participated in dance, gymnastics, netball and touch football all throughout school and has not stopped moving since.
Deana loves travelling, eating chocolate (in moderation, of course) and her dogs Apollo and Bella. In her spare time you will find her in the gym training or at the beach soaking up the sun.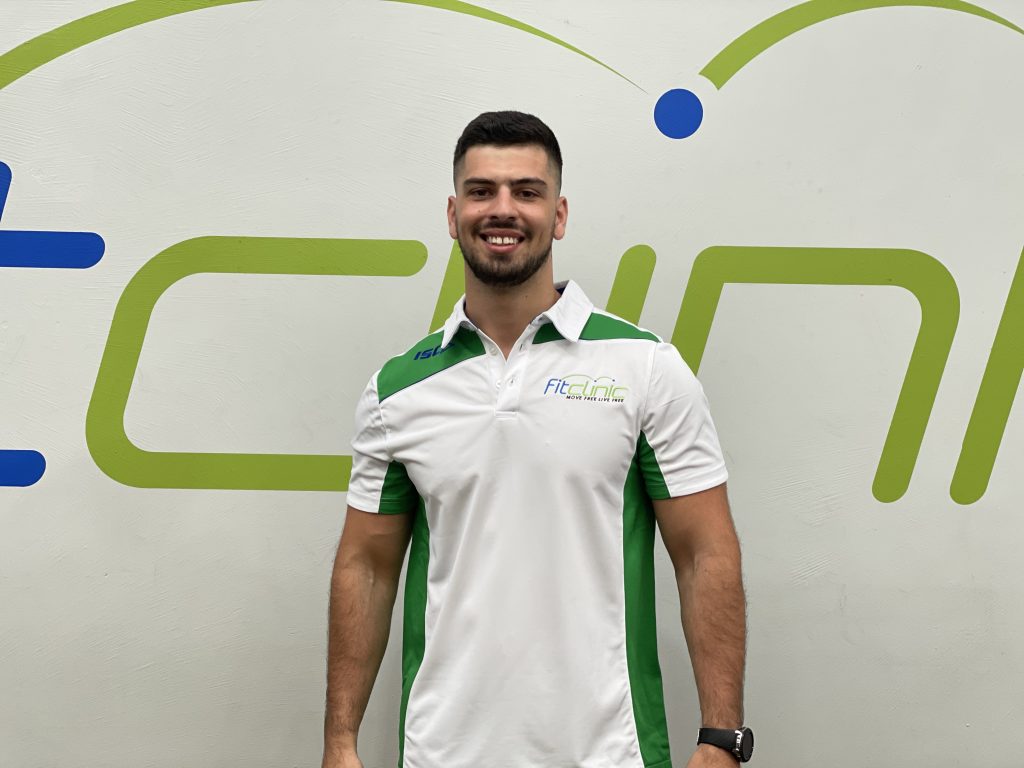 Exercise Physiologist
Andrew is the most recent Exercise Physiologist addition to the team. He tells us he likes to try to weird "skills", like learning to ride a unicycle or randomly trying to backflip with no prior experience. Yes, we've told him to bring in the unicycle if he still has it!
He grew up playing multiple sports with a favorite being soccer and athletics, which is where the exercise love began, spending most of his time in the gym working on strength and conditioning. (shocker hey?). "I have always enjoyed helping people and decided to pursue this career path as it allows me to do what I love and reflect this onto others who are recovering from injury, managing a disability or trying to improve their overall health and fitness."
Some of you may already know him as a student on placement in 2019, so he already has experience working as part of our team. And now he's joined the team as a fully Accredited Exercise Physiologist and has been for over a year with prior experience in PT. Prior to Fit Clinic, he worked as a Rehabilitation Consultant and Exercise Physiologist for WorkCover injury claims but moved to Fit Clinic as training and coaching people is where the passion lies.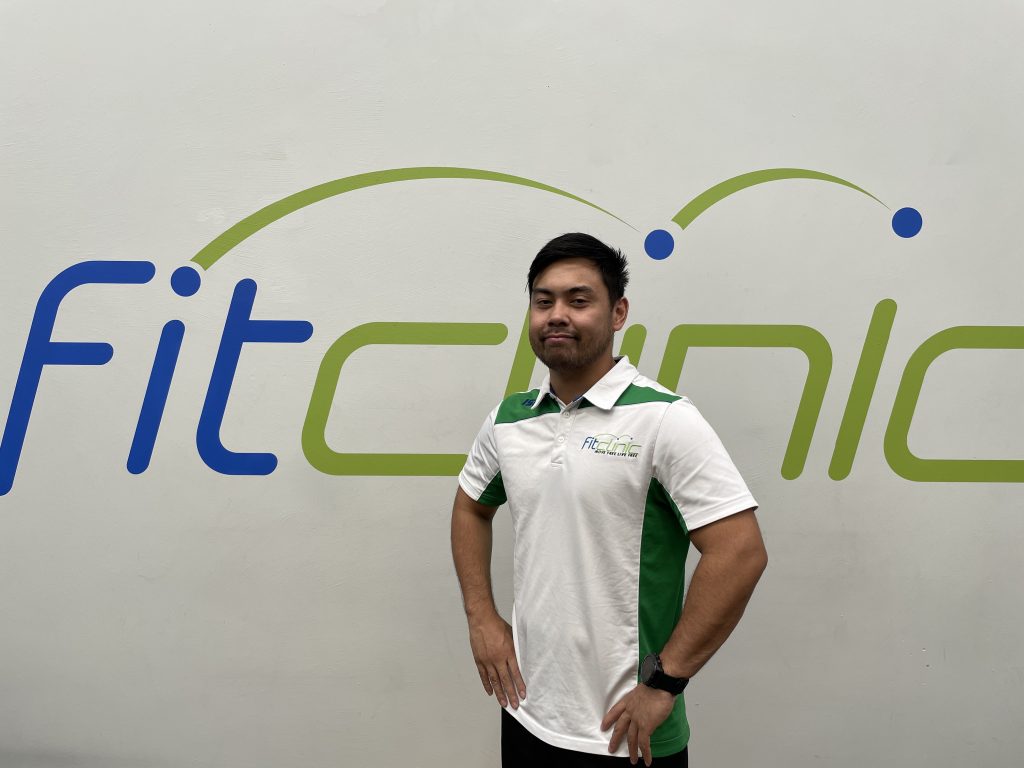 Podiatrist
Josel is the Fit Clinic Podiatrist. dealing in the diagnosis, treatment and prevention of all foot ankle and lower limb issues. Keen basketballer who has been described as having the smoothness of a gazelle when jumping (probably a mix of strong feet and basketball play).
Will often have a mix of clients on any given day from Diabetic foot assessments to improving gait and foot control of athletes with lower limb injury. A keen promoter of strong feet!
Remedial Massage Therapist
Kathleen is our Remedial Massage Therapist, health fund registered with claims available on the spot. (Check your HF for eligibility).
Massage is an important tool in any training and work (or just life) recovery program especially when we lead busy lives.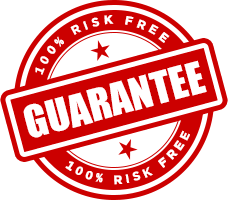 We will return any missed phone calls within 24 hours and report back to your Doctor (where appropriate) regarding your treatment within 48 hours.
100% satisfaction guarantee. If you're not happy with our level of service to you, we will happily refund your consultation and provide you with the opportunity to attend a complimentary follow up consultation.
Services will be individualised and we will only provide one on one consultation unless it's specified as a group service. We will never leave you while we see anyone else.
Sign-up for a Free Trial
Includes personal consultation, trial to our group personal training sessions. Sign up today!