We Attended Bankstown's Community Sports Club Expo – Fit Clinic's EXCLUSIVE OFFERS!
Message from Aaron King,
Fit Clinic recently attended the Bankstown City Council Event – Community Sports Club Expo on the 25th of May 2014. During this day, we were promoting health and wellness to the community and how organisations and sports clubs could look after their health and the health of their team members.
On this day, Fit Clinic was providing free health checks to any attendees including their height, weight, BMI, and blood pressure as well as providing some exercise and health advice.
Attendees of this event will also give the opportunity to take up 1 of 3 offers by the 26th of June. As a valued reader of our blog, we are going to be extending that offer to you. The three various offers are listed on the picture attached.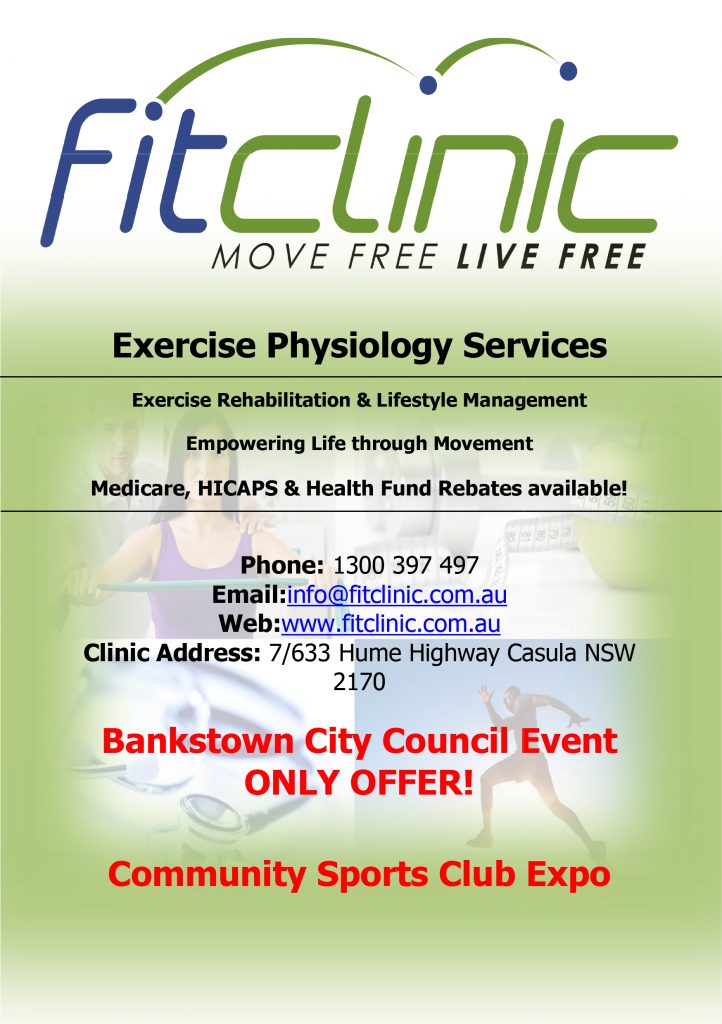 Keeping in mind it is only for a limited time so you need to act quickly to take up these offers. If you are interested in one of these offers (or know someone that could be), please contact us before the date listed as it is only for a limited time. If you have questions about these offers, please contact us on our details listed on the offer. We would be more than happy to answer any questions you may have.
Thank you and have a great day!