Did you know Fit Clinic can provide Corporate Health Checks?
Why you should focus on your health at work!
Taking steps to help you remain healthy at work has a number of benefits:

The benefits of having workplace health programs include
improved employee engagement

improved culture

reduced sickness-related absenteeism

increased attraction and retention of staff

reduced workplace injury 

improved corporate image

improved health awareness and knowledge

improved physical and mental well-being translating to life

increased energy and vitality

increased work enjoyment and fulfilment

improved concentration and productivity
Now is the right time for your workplace to invest in the health of you! 
EVIDENCE
In a recent evaluation, workplace health initiatives resulted in an average:
reduction in sick leave absenteeism by 25 per cent

decrease in workers compensation and disability claims of 32 per cent.

What would this mean for your business if we were to apply those statistics?

saving of $5.56 for every $1 invested in employee well-being.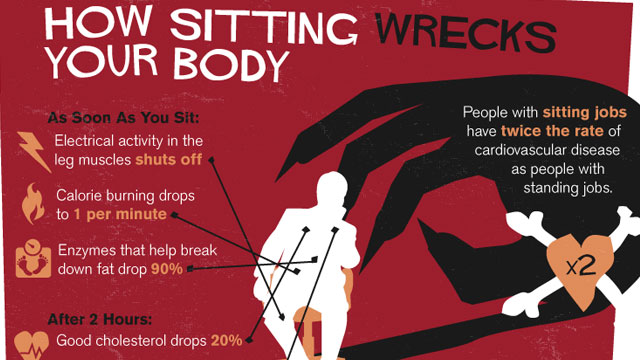 Why is workplace health so important?
Sitting for 11 hours or more gives 40% higher risk of disease or death compared to 4 hours or less. Sit for 8 hours will add 15% more.

Muscle contraction helps blood glucose regulation

High calorie meal in those that sit remain higher for longer

Breaking up sitting time can have an effect
If you or workplace would like to know more information or if you'd like Fit Clinic to come out to your workplace to discuss your options then please call us on 1300 397 497. Consider forwarding this email to someone you know that might benefit from this information.